ABBA TRIBUTE SHOW PERTH A
Reviews
Reviewed on 18th Jan 2016
The girls were excellent, both the Adults and children enjoyed them. Thanks again Cheers
Thanks
Greg
Reviewed on 04th Jan 2016
I wasn't actually there on the night, however I have spoken to many of the staff that were and they said the show was great. Thank you very much and we hope to use you again soon. Kind Regards
Thanks
Jo Tugwell
Reviewed on 17th Dec 2015
The night was great . The girls were fantastic and probably even made the night, All my guests loved them. Thanks for your help.
Thanks
Trish
Reviewed on 07th Dec 2015
It was absolutely fantasticI will be sure to recommend themThanks
Thanks
Shelley
Reviewed on 25th Nov 2015
I can't thank you enough for providing the entertainment the girls were absolutely fantastic and the performance greatly enjoyed by all. I do have to say it was a little unusual when all the guests are on the dance floor and the performers were on the carpet (the girls will explain). The evening was a huge success and that can be put directly down to the performance the girls gave and the way the guests were included in the entertainment with everyone being involved. Thank you to both the girls, Craig and all those involved in helping our function be a huge success, we just now have to put our thinking caps on as to how to better it any suggestions would be greatly appreciated. Take care and have a fabulous Christmas. Andrea
Thanks
Andrea
Reviewed on 16th Nov 2015
I am very happy to report the guys were a huge success and our DJ was great getting everyone involved! Needless to say I had the best 40th birthday and my husband didn't complain a bit about how much I spent as he felt everything was worth it! So please pass on my thanks and I will be sure to tell people where I got such great entertainment from. Thanks also to you for the organizing of it all. Kind Regards
Thanks
Yvonne
Reviewed on 03rd Nov 2015
The function was great, we had a really good time.I have had feedback from Family and Friends they also enjoyed the night.We all thought the girls from 100 % Abba were excellent!Danny was also great and got the party going.I have sore feet from dancing and had a touch of a hangover yesterday.All in all it was wonderful night!Thank you very much for your help in making my 50th Birthday a memorable one.When we have another function we'll definitely give you a call.Kind Regards
Thanks
Peta
Reviewed on 19th Oct 2015
yes we had a great night Abba was fantastic and Danny was a blast. Thank you
Thanks
Susan
Reviews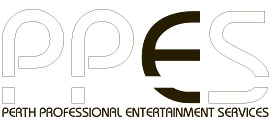 Reviewed on 18th Jan 2016
The girls were excellent, both the Adults and children enjoyed them.
Thanks again
Cheers
Thanks
Greg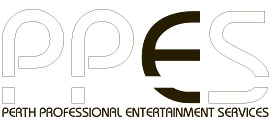 Reviewed on 04th Jan 2016
I wasn't actually there on the night, however I have spoken to many of the staff that were and they said the show was great. Thank you very much and we hope to use you again soon.
Kind Regards
Thanks
Jo Tugwell
Read More Reviews