Reviews
Reviewed on 22nd Feb 2016
All went really well, Keith was great and super professional to work with. Nothing was too much trouble for him during set up and he was great throughout the night... We where super happy and the guests loved the music. A 10/10 from us. Cheers
Thanks
Neil
Reviewed on 11th Feb 2016
The night was a smashing success and Keith was marvellous. Thank you for setting it all up.
Thanks
Michael
Reviewed on 16th Jan 2016
Just a note of thanks for recommending Keith. He was fantastic. A great evening.Thank you again for your professionalism. Regards Janet
Thanks
Janet
Reviewed on 16th Jan 2016
Keith was great. The music was perfect for my old fashioned Sunday Session. All worked beautifully. Lots of very favorable comments from my guests too. Many thanks to Keith. Cheers...
Thanks
Carmel
Reviewed on 08th Jan 2016
Went very well, Keith really made the night and everyone had great time. Can't rate Keith's performance & contribution to the night highly enough, he was superb & had everyone in the right spirit. Cheers
Thanks
Kevin
Reviewed on 01st Dec 2015
I believe the event went well. Keith was very good, his set up was professional and worked very well. Everyone seemed to enjoy themselves, from our youngest team members upwards.
Thanks
Anita
Reviewed on 23rd Nov 2015
Keith was fantastic. The gig proved to be very tough because half the crowd were in the adjoining room and only overflowed into the main room. It wasn't until late into the night did anyone get into dancing. He was fantastic to be able to perform worth so very little interaction. He was awesome!
Thanks
Katrina
Reviewed on 26th Oct 2015
We had Keith on Sat the 24th, he played exceptionally well, and all the guests thought he was great. I would recommend him to anyone looking for this type of entertainment for a party, and would have no hesitation using his services for a future event. Regards
Thanks
Bob
Reviewed on 05th Oct 2015
Keith really made Dave's 40th and everybody at the party knew Keith from local gigs going back to the 80's and 90's. He is a very professional entertainer. Keith's musical talent and soulful humbleness was truly appreciated by all. We honestly couldn't have got anybody better than Keith. Fantastic! Fantastic! Fantastic! Thank youNatalie and David
Thanks
Natalie and David
Reviewed on 21st Sep 2015
Keith was great, just what our function needed. Live music always beats recorded stuff and gives a better atmosphere. Very happy. Regards
Thanks
Kim
Reviewed on 16th Sep 2015
My husband and I and all the guests at the party were very impressed with the entertainment by Keith and would not hesitate to recommend him to others. Quite a number of our guests commented that it was the best party they had ever been to! Thanks again. Kind Regards
Thanks
Kerstin
Reviewed on 19th Aug 2015
It was a great night and made all the more memorable by the entertainment that Keith provided. Keith had everyone up and dancing and I would certainly recommend him for anyone who wants a really enjoyable and fun party. Regards
Thanks
Tony
Reviewed on 08th Jul 2015
We were very, very impressed with Keith, and would certainly recommend him to others. He is very talented and has an amazing and wonderful character and personality that shines through. He rates a 10/10 and higher from us, he is a real asset to your company, and feel free to give my phone number to anyone who wants a reference from him. Highest regards and respect
Thanks
Sarah
Reviewed on 15th Jun 2015
What can I say!! Everyone had a wonderful night and Keith was fantastic. Everyone commented on how wonderful Keith was, he really made the night. It was great for Chris and all his friends to relive their "youth" and catch up with Keith, just about everyone was dancing and singing. Keith engaged everyone. Thanks so much for what was a memorable night. I have a guitar strap of Keith's that was left at our house, I will pop it in the post tomorrow with a few photos of the night. Thanks we all had a great time and loved Keith! Kind regards
Thanks
Jody
Reviewed on 21st Apr 2015
AWESOME.
Thanks
Michelle
Reviewed on 03rd Mar 2015
Hey I am definitely a fantastic 40 ! We all had the BEST time at my party. The venue was beautiful, food was excellent, the drinks provided and the music keep everyone tapping their foot, it also provided a great background music. My mum ( who is 70 ) and my Aunty Shirley ( who is 82 ) didn't stop dancing all night!. Different ones of my family and I and my closest girlfriends from high school and uni ( who I still see!). So all in all it was just fabulous. Yep – I am definitely going to have a 50th ( my 40th was so much fun!!). Might have a 41st too – birthdays are just such fun, wonderful celebrations and rights of passage with the people you love.
Thanks
Trace
Reviewed on 25th Aug 2014
Went extremely well. Keith's impact on the night was great, we had about 12 or 15 teenagers as well as us old rockers & some pretty conservative types to round it off. The music was great --& that's shown by the fact --nobody left till the end-- & all groups were dacing & partying right through. Keith was the professional I expected & did his work of entertaining our crew with a touch of class -- I'll definitely book again --as apparently so will some of my guests -- If references of any kind are requested -- I would be more than happy to oblige --- Cheers -- Bryan
Thanks
Bryan
Reviewed on 17th Jun 2014
Keith was wonderful and had us all back to the 70's in no time. American Pie is still the same as I remember it! Please pass on my thanks and appreciation for his hard work and polished performance. Kind regards and Best wishes for a wonderful festive season.
Thanks
El
Reviewed on 18th Nov 2013
We just wanted to let you know that Keith was fantastic on Saturday night at Chris Hunt's party. He really got the crowd going and played some fantastic music. I haven't danced like that for a long time. A great night! Best regards Ingrid & Mark
Thanks
Ingrid & Mark
Reviews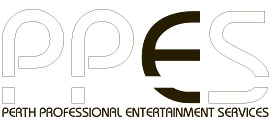 Reviewed on 22nd Feb 2016
All went really well, Keith was great and super professional to work with. Nothing was too much trouble for him during set up and he was great throughout the night...
We where super happy and the guests loved the music. A 10/10 from us.
Cheers
Thanks
Neil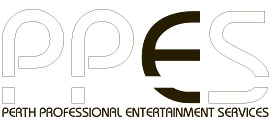 Reviewed on 11th Feb 2016
The night was a smashing success and Keith was marvellous.
Thank you for setting it all up.
Thanks
Michael
Read More Reviews