Reviews
Reviewed on 28th Nov 2016
Everything was great, the guys were amazing. Thanks so much for all your help. Kind Regards
Thanks
Ally
Reviewed on 30th Jun 2016
The guys were awesome, had lots of people comment on how great they were.I'm sorry that Al and I didn't get to say thank you in person to the guys on the day.They really helped set the mood, and their voices are amazing. Thanks for all your help and hopefully I can see the guys play when I am next back in Perth, they are great musicians.Pics attached of the guys for your interest (plus one of the venue just as an FYI), these were taken by a friend, will send some professional ones through when I get them. Cheers
Thanks
Sally
Reviewed on 11th May 2016
They were excellent. Although I was outside for much of the evening and didn't hear them as well as if I had been inside (that was my fault I should have organised more speakers) we had a lot of people comment on how good they were and ask where we got them from. Thanks again,
Thanks
Zoe
Reviewed on 09th Feb 2016
2Che were excellent; they arrived on time, were extremely helpfull regarding the hotel letting us down initially with their promise of us being able to use our IPod for our playlist of our favourite music whilst our guests mingled waiting for us to enter - the hotel did eventually provide the necessary speaker connection once my sons hassled them but late! The guys were charming and we received lots of positive comments from our guests - great vocals, where did you find them, - we both enjoy live music and our ceremony was somewhat different (for a couple in their 50's) and 2Che enabled us to continue with a relaxed but uplifted atmosphere and it was refreshing to find a duo who had performed in a relaxed but professional manner. Thanks again
Thanks
Lesley
Reviewed on 17th Sep 2015
We received some very positive feedback from members of the public and members of staff during 2CHE's performance. They were excellent an excellent start to the music program for the Festival, even though the weather was a little sketchy on the day. We are now tying up loose ends and getting paperwork sorted. Are you able to forward me 2CHE's APRA AMCOS form (see attached) for their performance. Regards
Thanks
Deneka
Reviews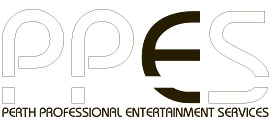 Reviewed on 28th Nov 2016
Everything was great, the guys were amazing.

Thanks so much for all your help.

Kind Regards
Thanks
Ally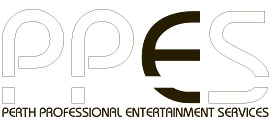 Reviewed on 30th Jun 2016
The guys were awesome, had lots of people comment on how great they were.
I'm sorry that Al and I didn't get to say thank you in person to the guys on the day.
They really helped set the mood, and their voices are amazing.


Thanks for all your help and hopefully I can see the guys play when I am next back in Perth, they are great musicians.
Pics attached of the guys for your interest (plus one of the venue just as an FYI), these were taken by a friend, will send some professional ones through when I get them.
Cheers
Thanks
Sally
Read More Reviews