About
"Having absolutely no luck at poker tables, Jon Madd allegedly sold his soul to the devil in exchange for the gift of card manipulation. Scouting the streets, plying pubs, & usurping unsuspecting audiences, he spreads the lunacy with just a deck of playing cards (or 3)... Constantly pushing boundaries, Jon aims to blur the lines of sanity & defy the sense of logic or reason. Come, & experience the delirium that is Jon Madd.

At your private party, social event, or corporate function, Jon Madd brings his unique style of street magic right to your doorstep, & will floor your guests right under their own noses! No smoke & mirrors, no fancy props or stunt doubles, just a deck of cards & a pair of gifted hands. This party animal will charm & enchant your guests, & give them something to talk about, long after the night is over! Jon's infectious personality has already left a trail of smiles all over familiar places in Perth such as:
Burswood Entertainment Complex & Deville's Pad, as well as major events like Oktoberfest & the Perth Fringe Festival. Jon has also performed at Universal Studios Themed Parks in both Japan & Singapore, Hard Rock Cafe in Sweden, & all across South-east Asia."
Reviews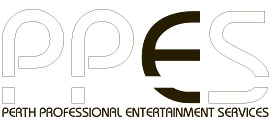 Reviewed on 09th Oct 2017
All good, he was a hit.

Thanks!
Thanks
Lindsay