Reviews
Reviewed on 20th Jun 2017
Just back from our honeymoon which was sensational, just like the wedding day itself!He was superb - excellent standard, professional, many positive comments back from people as to how much they enjoyed his performance. My niece's husband is also a classical guitar performer so he had a kindred spirit which he seemed to enjoy... We'd love his number if that were at all possible as he is keen to catch up with him again if he'd be interested... Cheers & thanks
Thanks
Ros & Bryan
Reviewed on 03rd May 2017
A big THANK YOU for the fantastic performance at the Vysarn Dinner last night. I've had so many people tell me how good he was. He was perfect for the occasion. Our Managing Director was extremely happy this morning (although a bit hungover!) We look forward to seeing him again at our future corporate events. Thanks again and best regards,
Thanks
Melanie
Reviewed on 09th Mar 2017
He was brilliant, very professional and everyone enjoyed his music greatly. Regards
Thanks
Gina
Reviewed on 18th Jan 2017
Thanks so much for the performance on Friday night. He did a wonderful job and many people commented that he was great. The music was perfect and the right style of music for what we needed. Many thanks indeed Kind Regards
Thanks
Corene
Reviewed on 13th Jul 2016
The wedding went very well, thank you, and the guitarist's music was a valuable part of the reception. I really appreciated that he was there right on time, and his music created a lovely relaxed ambience. The one small reservation I had was that in some pieces he had a synthesised backing track playing, which I hadn't counted on. If I'd known in advance, I would've asked that he just stick to acoustic guitar - if that was possible. But this is a very small quibble, and is not to suggest that we were anything other than happy with his contribution. Thanks again, and please pass on my thanks to the musician. Best wishes,
Thanks
Louisa
Reviewed on 27th May 2016
He was great.
Thanks
David
Reviews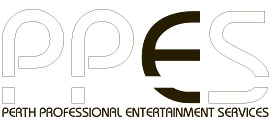 Reviewed on 20th Jun 2017
Just back from our honeymoon which was sensational, just like the wedding day itself!
He was superb - excellent standard, professional, many positive comments back from people as to how much they enjoyed his performance. My niece's husband is also a classical guitar performer so he had a kindred spirit which he seemed to enjoy...
We'd love his number if that were at all possible as he is keen to catch up with him again if he'd be interested...
Cheers & thanks
Thanks
Ros & Bryan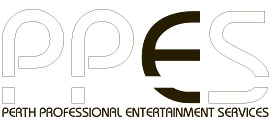 Reviewed on 03rd May 2017
A big THANK YOU for the fantastic performance at the Vysarn Dinner last night. I've had so many people tell me how good he was. He was perfect for the occasion. Our Managing Director was extremely happy this morning (although a bit hungover!) We look forward to seeing him again at our future corporate events. Thanks again and best regards,
Thanks
Melanie
Read More Reviews