About
Hush is a Perth based acoustic trio featuring 2 experienced guitarists and a fabulous female vocalist.

Hush formed in January 2009 and got its name from their simple, laid back sound. The trio take music from current charts as well as some old favorites and cover them creating a gentle ambience with a modern feel. Songs performed include Lilly Allen's The Fear, Lady Gaga's Poker Face, Womanizer by Brittany Spears as well as gorgeous reworkings of Take on Me by Aha and Video Killed the Radio Star by the Buggles.

Hush are a great option for cafes, restaurants, Sunday sessions, weddings, corporate functions and festivals where you want to have a relaxed mood.
Reviews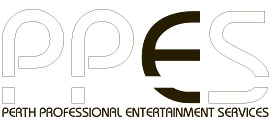 Reviewed on 27th Jun 2017
Our experience with Hush was very positive. They are very professional with their music, very easy to deal with, and extremely accommodating with any requests. Many guests commented regarding the music played at the wedding ceremony – it was really beautiful and well complemented the outdoor, relaxed style of the wedding. The music played during the lunch reception was great background music. It very much suited our function as it added to the ambience (was rather elegant really) but didn't dominate the function and allowed guests to converse easily over the meal. We couldn't have selected better for our function and couldn't recommend them more highly.
Thanks
Lucy