ROY ORBISON TRIBUTE PERTH
About
Perth Roy Orbison Tribute Shows frontman is a classically trained vocalist who performs with ease the songs we have come to recognise as being simply timeless. Crying, Only the Lonely and Pretty Woman to name a few. His tone is perfect and if you closed your eyes you would believe the Big O' was there.

The Roy Orbison Tribute Show in Perth is available private functions, corporate events, weddings, venue bookings and concerts.
Performances formats:
30 minutes to 45 minutes and can be combined with 2 or 3 of your favourite tributes to create a great night of nostalgia.
Reviews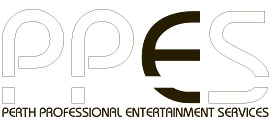 Reviewed on 19th Oct 2016
Yes it was a good show. His impersonation of Roy was unreal.
I will say it took the crowd a bit of time to respond,but once the younger ones started recognising the songs they got into it.
Those that I have spoken to after were also more tjhan impressed.
Ray
Thanks
Ray