About
Slim Jim & the Phatts continue the hard working entertainment tradition created by Slim Jim & the Fatts Band, since 1986.
Slim Jim has been fronting one of the most successful rocking/ rhythm and blues acts in Western Australia. He has performed in excess of 5,000 shows state wide – setting a precedent within the local music industry for professionalism and demand. Slim Jim displays his versatility with appearances on radio and television, as a compere and personality for Channel 7, SBS, Access 31, GWN, 96FM, 92.9FM, 6PR, RED FM and many regional stations.

Slim Jim And The Phatts Band Members
Slim Jim
Vocals/Guitars
(Slim Jim & The Fatts Band, Beauties & The Beast & The Magnificent Seven)
Rhys Wood
Vocals / Acoustic Guitar / Keyboards / Tenor Saxophone / Harmonicas
(Slim Jim & The Fatts Band, Head Hunters, Slim Jim & Fatt Fiction & Group D'jour)
Bernard O'rourkes
Vocals / Percussion / Tenor Saxaphone / Acoustic Guitar
(Slim Jim & The Fatts Band, Playtime, Kalamunda Swing Band, Gangsters)
David Fyffe
Guitars / Haromica / Vocals
(Starfish, The Passengers, Scaramouche, Drums & Wires, Junta)
Steve Bloxham
Keyboards / Trumpet / Vocals
(Slim Jim & The Fatts Band, Raspberry Groove, Artificial Hip, Groove Coonection)
Shane Kelly
Electric Bass / Double Bass / Vocals
(Hip Mo' Toast, Just Jump, Wa Youth Jazz Orchestra, Backlash, Harry Deluxe Swing Band, Gary Lee Quartet, Nu, Iris & Freehold Jazz)
Wade Saunders
Drums
(Dead Abigails, Western Australian Youth Jazz Orchestra, Jasmine Nelson Quartet, Belinda Oakley Band, Limousine Murders)
Reviews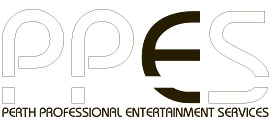 Reviewed on 18th Mar 2016
Absolutely Brilliant!
Fabulous!
Couldn't have better!
We, Lysha & Stevie and all of our & their family and friends, loved every moment!
Slim Jim & The Phatts … well what can we say except WOW! and Brad as MC & DJ was just simply perfect! Every age was catered for and we saw people on the dance floor we haven't seen dance for over a decade. Everyone said they had so much fun – I know we certainly did. Absolutely no-one left 'early' and everyone stayed for the entire reception. Alysha & Stephen had an absolute ball and they performed their own unique rendition of the 'Bridal Waltz', which was a total surprise for the Parents of the Bride & Groom and a lot of fun … all of which has been recorded on video. From all of us to all of you, our love and special thanks for everything you did for us and your total professionalism – you're all part of our many treasured moments of the day.
Thanks
Denise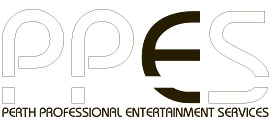 Reviewed on 02nd Mar 2016
Slim Jim & The Phatts were as usual awesome. They are not only an extremely professional act but so friendly and welcoming to the audience. I would not hesitate to book them again. Thanks again for your efforts, I am sure we will be in touch in the near future. Cheers
Thanks
Kate
Read More Reviews